How can I verify that my email was sent using SSL/TLS encrypted connection?
You can install any packet Sniffer (monitoring & analyzing network traffic application) and listen for all traffic on port 2525 (or any other you've configured).
Compare IP packets with the SSL/TLS feature turned off (Picture1. You may see your e-mail body in plain text) with IP packets and with the SSL/TLS feature turned on (Picture2. You will not see any human readable text; all traffic is encrypted and thus secured).
Picture1. Non-encrypted traffic.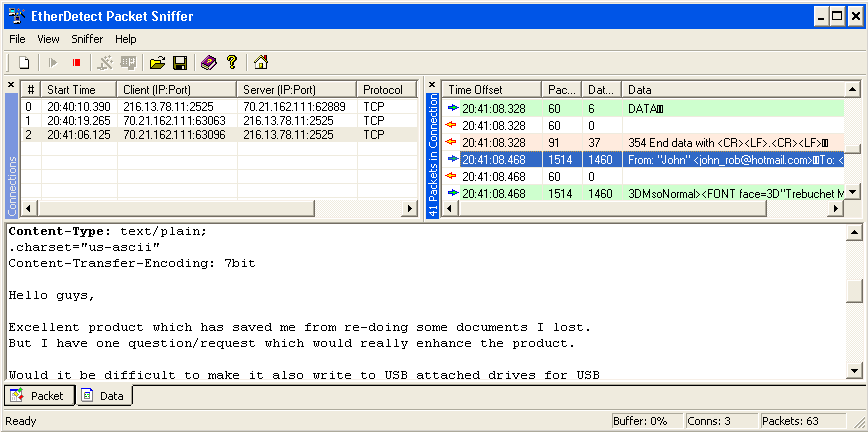 Picture2. Encrypted traffic.